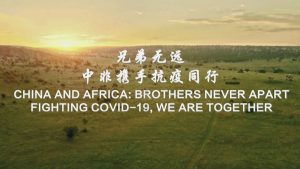 China, which is currently number one in the race to develop a vaccine against the coronavirus, has promised to give it to Africa first.
The World Health Organisation says five out of 10 potential vaccines undergoing clinical trials have been developed by Chinese scientists. A Chinese company and a German biotech firm have partnered in the sixth vaccine on trial.
Africa News reports that President Xi Jinping had been speaking in an online meeting with several leaders of African nations, regarding the virus. He said China would give the vaccine to Africa for free.
Meanwhile the BBC reports that Xi Jinping had also announced that China would be waiving payments on interest-free loans to African countries that were due to mature by the end of 2020. He said that the hardest coronavirus-hit African nations, would be granted an extension on the period of debt suspension.
According to China's National Health Commission, in addition to continuing building hospitals on the continent, China has deployed several medical teams to some African countries to help in the fight against COVID-19. Algeria, Nigeria, Zimbabwe, DRC, Ethiopia, Burkina Faso, Sudan, Djibouti and Cote d'Ivoire have received medical experts to help against the COVID-19 pandemic while there are almost a thousand Chinese medical personnel working in Africa long-term. China will also give Africa 30 million test kits per month, as well as 10,000 ventilators and 80 million masks.
Umm Muhammed Umar