Faizel Patel – 28/05/2020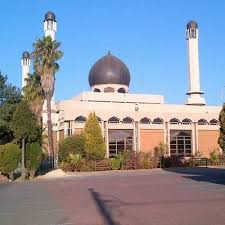 The Jamiatul Ulama South Africa (JUSA) says it will release guidelines for masaajid following the announcement by President Cyril Ramaphosa to allow congregational worship under COVID-19 Level 3 lockdown regulations.
Jusa has welcomed the easing of restrictions on religious congregations and the formal recognition of religious leaders as essential service providers.
Jusa says it believes that the decision by Ramaphosa is the outcome of constructive engagement with government and the benefit of working together as a collective.
Secretary General Ml Ebrahim Bham says declaring religious leaders as essential service providers will allow them to provide necessary spiritual care and counselling to members of their respective congregations.
"The opening of places of worship to a maximum of fifty people is not reflective of the deceleration of the pandemic but rather as a result of a migration from the strategy of 'isolation' to a policy of behavioural change as a long term governmental response to the protracted presence of the virus within our midst."
Ml Bham says contrary to the misinformation peddled by some, there was never a call for the complete closure of masaajid during the lockdown.
"We opposed the unregulated opening of all places of prayer based on how swiftly the virus spread from various unregulated religious gathering in South Africa and in various parts of the world. Ironically, it was the Applicants themselves who turned down a proposed out of court settlement which would have allowed 4 or 5 individuals to perform salaat in the local masaajid."
Ml Bham says it was the misrepresentation of the Sharia by the Applicant asserting that it is compulsory for every adult Muslim to perform salaat with congregation in the masjid.
He says it was also the reckless assertion by the applicants that Muslims have no choice but to either obey the laws of the Government or obey the laws of their Creator made UUCSA's presence in court both crucial and necessary.
"This was quiet apart from the equally dangerous statement that masaajid are protected from infecting people who perform salaat in them.  UUCSA's presence in court ensured that these gross misinterpretations were challenged and that the profile of Muslims in South Africa was not negatively impacted on account of such extreme posturing."
Ml Bham emphasized that the Judge dismissed the case based on the Applicant's erroneous claim that some aspects of the Disaster Management Regulations were unconstitutional and not because of UUCSA's interventions and that the Applicants thereby shut the door of the masaajid on themselves.